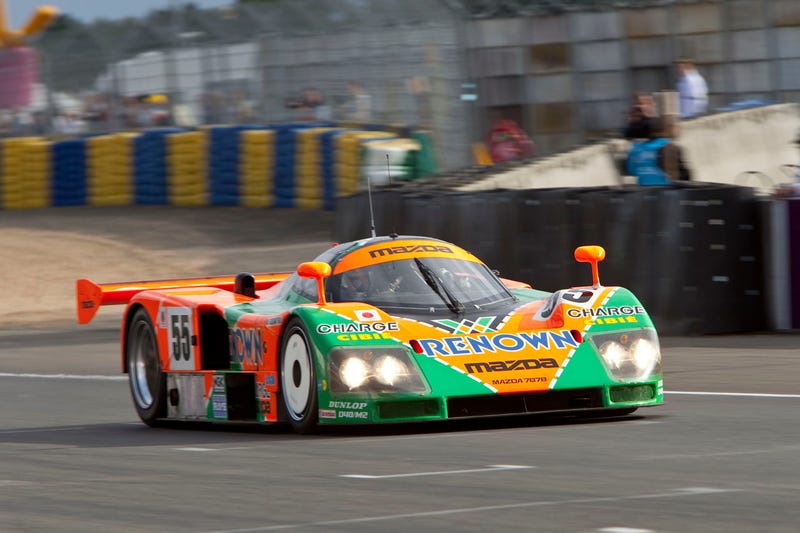 Everybody loves Le Mans, and everybody loves rotary engined Mazda's so it would make sense that everybody is obsessed with Quad Rotor, Le Mans winning Mazda's.
There are a number of reasons to love the Mazda 787. It looks amazing, was fast as hell, but the main reason I love the 787 because it made the most amazing sound.
Oddly enough, after winning the 1991 running of the 24h of Le mans, the 787B never won another race.
The Other 787
The other 787 was a 60's Porsche Formula 2 car that also raced in F1 because of regulation changes. It won the 1960's F2 constructors championship at the hands of Dan Gurney and Wolfgang Von Trips. It wasn't unsuccessful, but it never was really well known because nobody really cares about race winning F2 cars. It also wasn't beautiful like some of Porsche's other open wheeled creations. In reality it was just another variant of the 718. Nice car though.

Notification numbers is a new small series type thing I will be writing as I hit notification milestones that are also cars. This stems from my refusing to click the damn notification button. They will always include a nice picture of a car and a half assed blurb. Enjoy