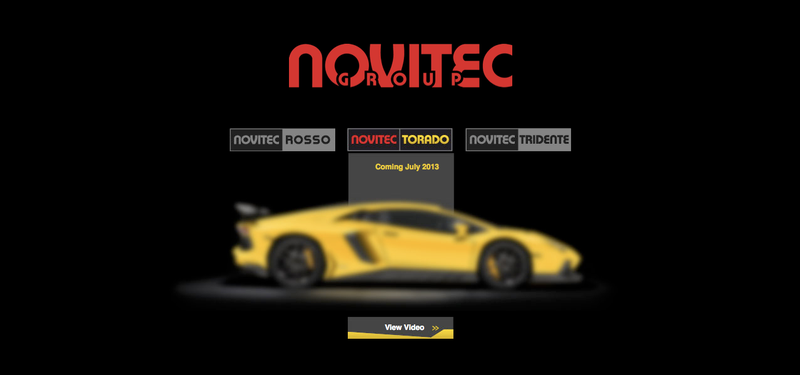 Novitec Automobile GmbH is renowned for their insane tuning and modification abilities with some of the most famous Italian car brands, Ferrari, Maserati, Fiat, and Alfa Romeo. However, for the 24 years that this German tuning company has been in business, they have not dealt with modifying Lamborghinis. But a few days ago, Novitec announced that they will open a new division on July 13, named Novitec Torado, to tune Lamborghinis.
So far, the company has been split up in two departments– Novitec Rosso (Ferrari tuning) and Novitec Tridente (Maserati tuning). To tune the cars, they supercharge the engines using compressors and bi-compressors, giving more than just an extra boost to the already very powerful cars. For example, a 196 mph Ferrari F430 Scuderia can reach 218 mph with an extra 188 horsepower from the Rosso treatment. So imagine what a supercharger will do to a 700 horsepower Lamborghini Aventador.
Based on the blurry teaser image, we know already for sure that it's going to look spectacular. The teaser video gives even less informational, but more drool.