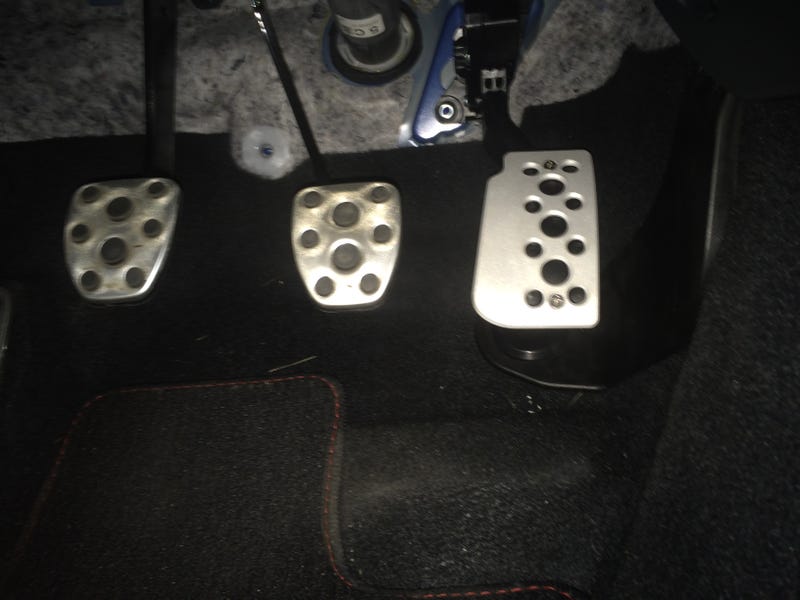 After 90 minutes curled in a fetal position in the footwell, I finally have a wide accelerator pedal!
It was basically 5 minutes of install and 85 minutes with some man-sized pliers trying to bend/rip/break the stock pedal cover off.
The new cover doesn't quite match up with the round plastic grips, but the heel-toe-ability is a night/day difference.
Oh, and fuck you Subi engineer who came up with the dumb stock pedal placement.