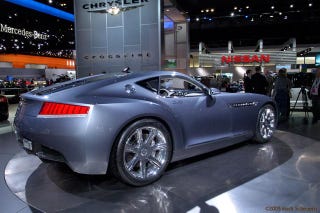 Obviously with updated styling, but I still think the business case for the Firepower is strong. Especially since we all know the Viper plant needs a little help.
Saw this guy last summer and damn its still gorgeous.
Hellcat + viper chassis + luxury = yes.
Also I think Chrysler could really use another car in their lineup. Don't they only have 3 cars right now?
*disclaimer - biased chrysler fanboy