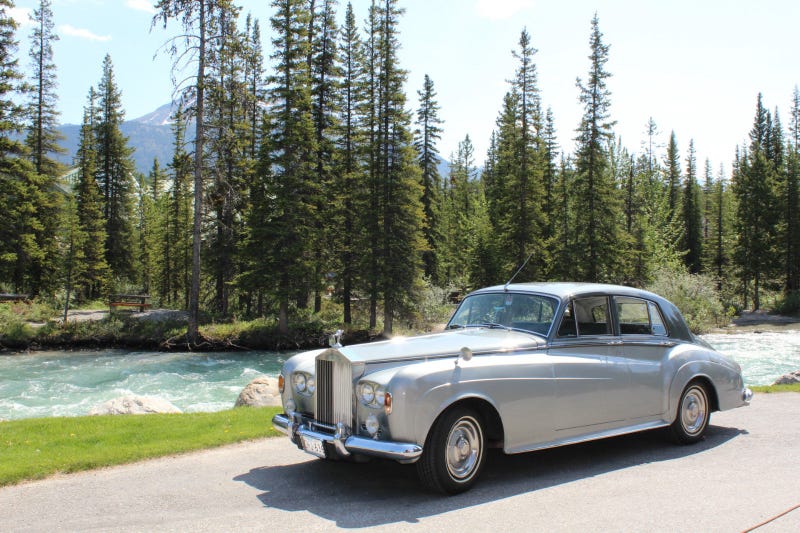 Since today's NPoCP on the Jalopnik front page is north of the border, I decided I'd go with something up there as well, with something a bit more...regal.
This is a 1965 Rolls-Royce Silver Cloud III, one of the most beautiful Rolls-Royce models ever made, in my opinion.
This one is even in my favorite two-tone combo of Tudor Grey over Shell Grey.
One of 2,524 SCIIIs built, it's more common than the similar Bentley S3 (1,286), but still a rare gem in itself.
This car, located in Calgary, Alberta has 152,300 miles on it, but you wouldn't hardly notice considering the condition this car is in.
Pretty much everything is immaculate and well taken care of.
Also, the steering wheel is on the right side, not the left. A proper RR, for sure.
So, is this car worth $35,500, or is it's price north of the border, just like the car itself?
You decide.