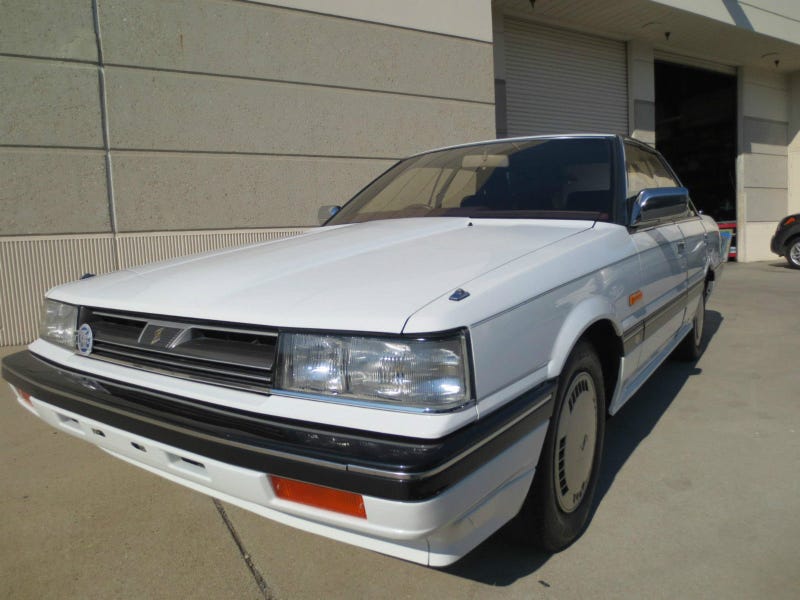 Yet again, I went browsing eBay for interesting cars. I searched for some Nissan Skylines, expecting them all to be either modified, in Canada, non-road legal, or a combination of 2 or more of those.
But, I ended up finding this gem, located in Camarillo, California.
It's a 1986 Nissan Skyline R31. It has the Passage GT badge on the rear (though, officially, the model name is the reverse, 'GT Passage'), which makes sense, considering that it's the 4-door hardtop.
It's all original, unmodified, and low mileage. In fact, it's got just a bit over 18,000 miles on it and was imported in 2010 as is.
Under the hood is an RB20E Straight-6 (which is clearly indicated by a decal in the rear window).
Also, the interior is a pretty vibrant shade of red, which might turn some people off.
Oh, and it's an automatic.
So, what do you guys think? Is this Skyline worth it's $6,500 asking price, or is the seller asking too much?