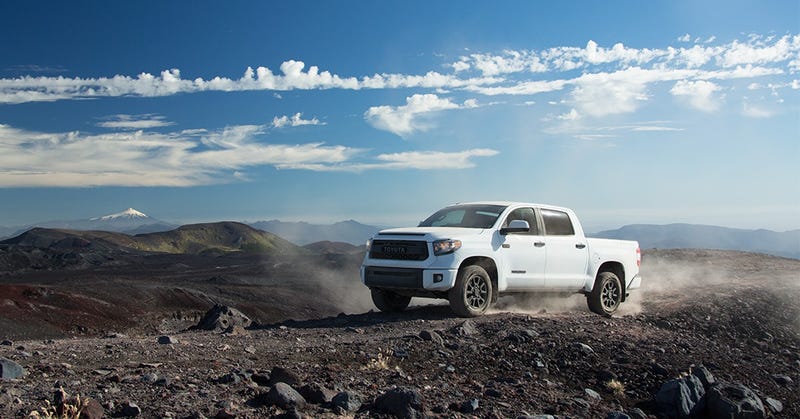 Just getting your thoughts. 45 large out the door is what they are asking for a TRD pro Tundra and I was just wondering aloud if you guys thought that was fair.
Seems like you get a lot for $45,000 but on the other hand; no its not a Ford Raptor, but those were going for between 50-56 grand in 2014 before they were discontinued so I wouldn't expect as much.
Basically what you get a 4 door with the big engine, 4 wheel drive, the mid point in interior timings and some really good bolt on suspension with some better wheels and tires (and an overpriced catback exhaust).
The only standout is the suspension but its a pricey suspension that's been well engineered and if you compare apples to apples (trim to trim) its cheaper to buy it off the lot than it is to build it (you can buy the suspension separate).
So I guess if you are in the market for a 4 door 4x4 short bed with the big engine and the mid level interior....why not?
I like it.