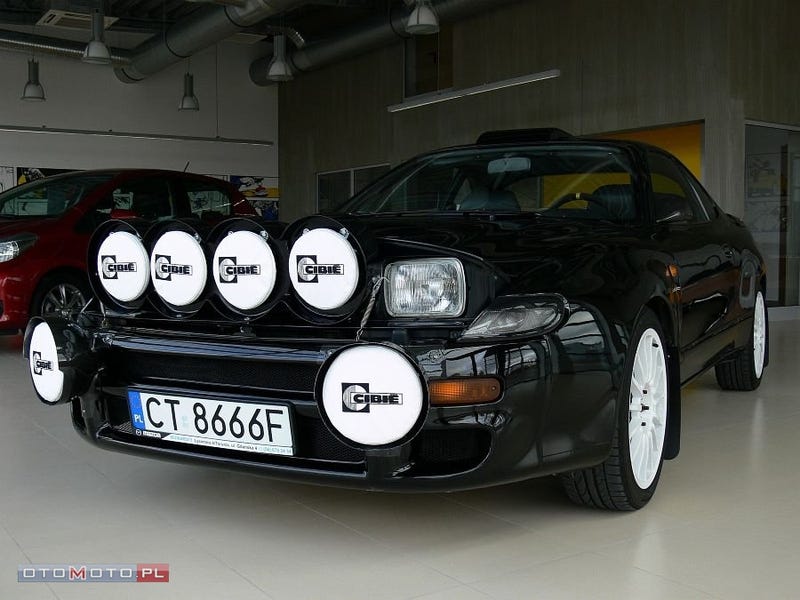 For 35 900 zł ($11 500) you can be the proud owner of this 1990 Toyota Celica GT-FOUR Carlos Sainz Edition. It's done 114 700km (71 270 miles) and apart from a ~240hp engine and a rally-bred 4wd system it has TEIN SuperStreet coilovers, Tarox brakes with 10 piston calipers up front and apparently floating rotors, 17" Braid Winrace Tarmac wheels, a full skidplate, a 2,5" stainless exhaust with a downpipe, a water to air intercooler, a TIAL bov, and some other bits and bobs.
So, Oppo, what say you? NP or CP?
P.S. Sorry for the initial cockup with this post.