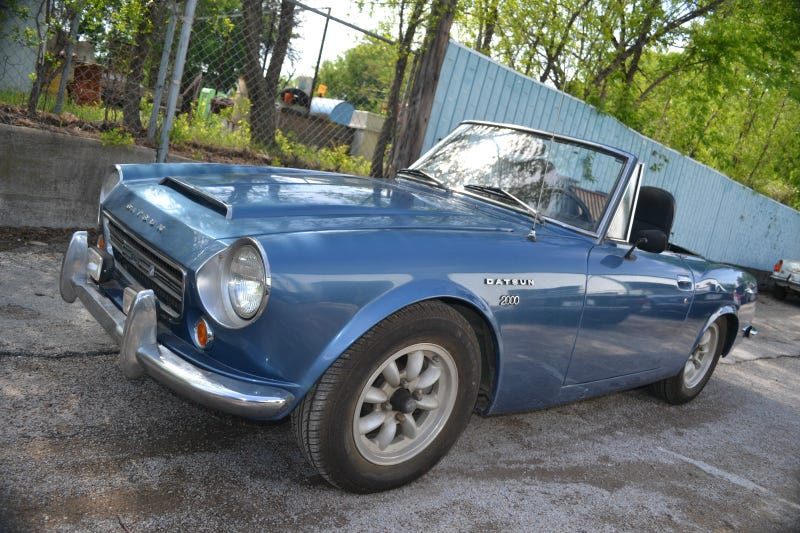 Bidding opening at $5k, BIN at $6.5k. Needs interior finish out and electrical work, newer paint but has one couple-inch bubble on rear fender. It's local to me, I could inspect it thoroughly before purchasing.
Normally, electrical work would send me running away, but these are fairly simple cars. Hagerty has a #4 driver valued at $8k and a #3 at $12.5k. With a sorted interior and electronics, this car is a solid 4.
It is owned by a shop that specializes in old sportscars (MGs, specifically), which has me wondering why they haven't performed the necessary work to get it in shape if there's really that much more value to be had by getting it sorted. Is that an insane thought?