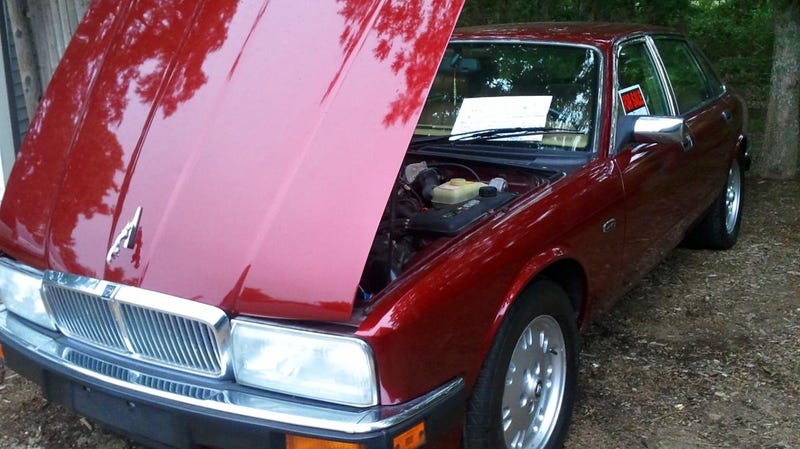 That's exactly 65 characters. Click inside for details.
This 4.0 XJ6 is being sold by a wheeler-dealer/low volume classics dealer/friend of the family. It's had a mechanical restoration, and was repainted just this month. The interior is untouched but is in decent condition. The electrics, a weakness on every old British car, have not been sorted out but an overhaul is planned. After that they'll be able to ask for a lot more than the current $6,800 so you should snap it up now while you can.
My phone done gone and overexposed the pictures so the sale sign is illegible. I'll go back soon and get the year and phone number.
Here's the original lead pic in case of nibbles.