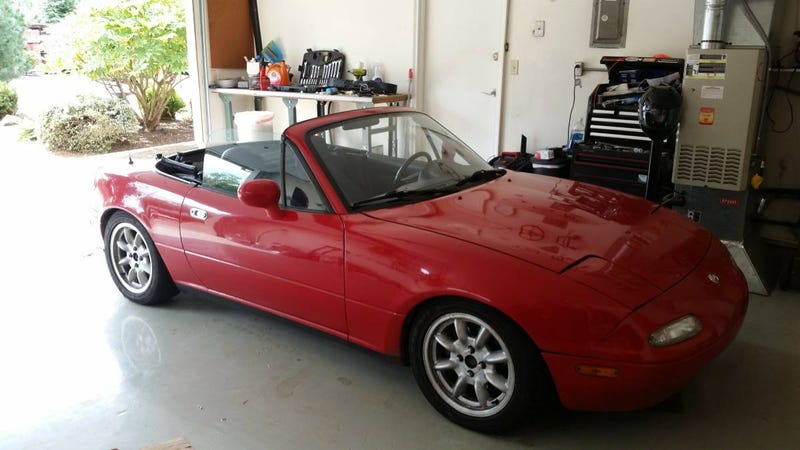 I finally got my replacement title in the mail (original got lost while moving). Now, I can finally sell it. Perfect timing, too, since the rainy season is off to a nice start.
The details: It's a red NA. It's a lot like most NAs in that it's red and an NA.
The price: $2,900.
Cue the CL schmucks telling me my asking price is over KBB...