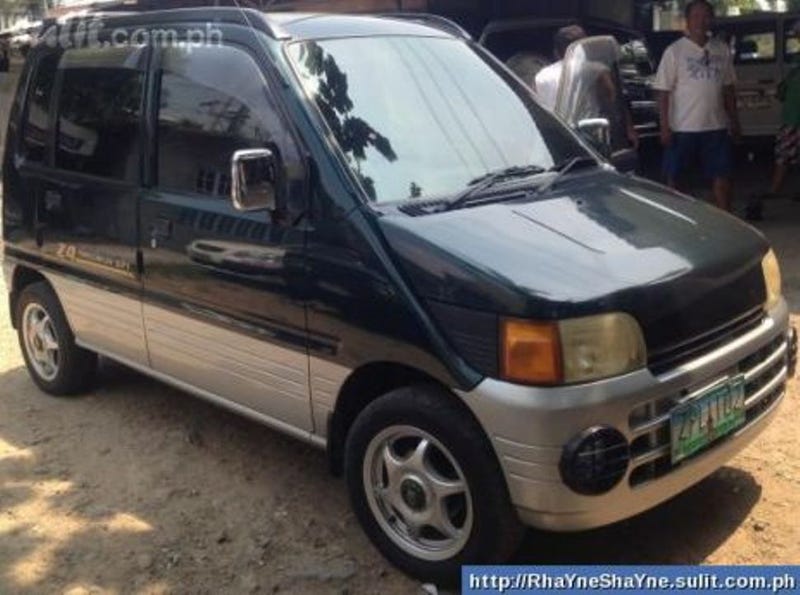 Last week, a riced-up Dodge Daytona brought my attention, but with its ugly decals and undeserved price, I'm glad that 85.71% of the voters chose the Crack Pipe rating. On today's NPoCP.ph, I went for something different from the usual choices, a cute, rugged Daihatsu Move 4x4.
Let's face it, kei cars are quite attractive, and this Move is no exception. Small body, 660 cc, the additional 4x4 option, you can rule the city without being vulnerable when it touches off-road. I remember owning one in Gran Turismo 4, and at first, it was a useless econobox. However, I realized how this—or even kei cars in general—is easy to drive.
The owner really doesn't know his car. He said it's a 2006 model when, in fact, it's the first-gen model from '95-'97!
DAIHATSU MINI WAGON 4x4
2008 MODEL (?)
MANUAL
GAS
COOL AIRCON
AIRBAG
STOCK MAGS
ORIGINAL PAINT
Tsk tsk tsk.
Likes: 4x4, reasonable price, cute looks!
Dislikes: None!
So, do you like to move it...move it?