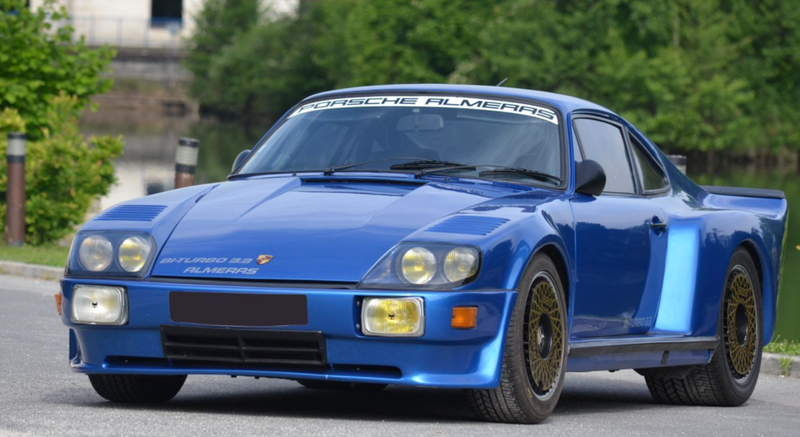 Today, we have something very interesting and special up for auction. This is a 1983 Porsche 930 Turbo, with unique and one-off modifications to make it a rather quick machine.
Built by the Almeras brothers and exhibited at the Paris Motor Show in 1983, this 911 comes with the fitment of two KKK turbochargers and an injection system from the racing derivative of the 911 Turbo, the 934. The engine itself has also been reworked for extra strength, with specially developed pistons and camshafts and additional oil pumps to keep everything moving smoothly.
Developing 441bhp, this machine could hit 291kph, or 180mph.
And yes, it has purple seatbelts.
As you can also tell, this car has had extensive modifications to its bodywork, with aerodynamics derived from the 911's racing variants. Also, it was once used by Michelin for a high-speed testing program to develop its range of TRX tyres. Today, it is shod with a set of Pirelli P-Zeros.
Cue gratuitous photo of a gorgeous BBS fan wheel.
Would you call that a longtail? I would. Those look like Ferrari lights too.
So, how much is this expected to fetch at auction? Artcurial reckons it will fetch between 80-120,000 Euros, or US$90-135,000. Is it worth that much? You decide.
Picture and information credits: Artcurial.com