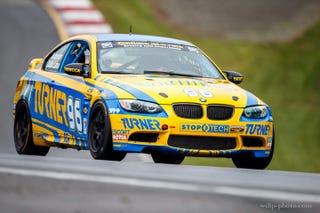 Found on the venerable Hooniverse is a race car for sale!
The price is $225,000 firm but it is a well sorted and gorgeous machine with plenty of go fast bits.
If it came with a spare or two for absolutely every part in the car, I could see that price being worth it. I have a hard time believing the car cost that much to build.
Just because it's a professional race car doesn't mean that the old truth that "you will never get your money back on mods" doesn't apply.
What do you think Jalops?