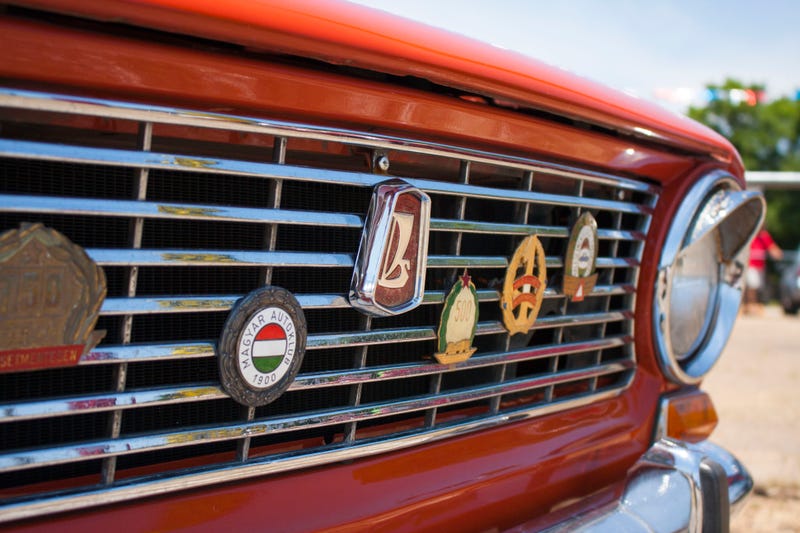 I saw, quite literally, the one car that I would least have expected to see on a used car lot in Florida. I've seen everything from a Jaguar XJ220 to a Lamborghini Reventon in this town, but nothing could have prepared me for what I came across yesterday. Can you guess what it was?
When I first saw it off in the distance I thought it was an immaculately restored Volvo, as I got closer I realized it was probably a Fiat, and once I got past it and saw the rear end I knew I had to turn around and inquire about this beauty. The owner was a seedy used car salesman with an eastern European accent(makes sense) and he said that he is the second owner of it, it was imported from Hungary, and he claimed that it was the only one in the US. That last claim is a bit far from the truth, but it is indeed quite rare to see one on this side of the world, much less in the US.
This Lada is a 1980 model 1200, a little bit of research shows that it was up on the Mecum Action block in Kissimmee back in January, whether the story of him being the second owner and needing to import it somehow using an auction, or if it was all a lie is up for debate. What I do know is that it was completely spotless, dare I say showroom condition, on the outside and pretty close under the hood and on the interior.
After a bit of talking I asked him what he wants for it, and he said that after it costing him nearly $5,000 to import(could be true) he is looking for no less than $14,000 for the signed copy of the clean and clear Florida title to this beautifully polished turd of Soviet engineering. Think anyone will find it worthwhile with a price tag like that?