Sharp looking Spider, right? Despite the title, seems like a potential NP up until the last four sentences of the first paragraph in the ad.
I took off front tires and thru them away as they were worn out. In place are now Fiat 13" spare tires. The rears are factory 14" turbo rims. All body panels have issues, dings, scrapes, dents, bubbles and does not look as good as the pictures at all. Also has front end damage from where I rear ended a jeep, jeep had nothing but I caved in the front hoot bubble and left eyeball.
I have so many questions, Craigslist Seller. Did you throw away the wheels because the tires were worn? Are you running "spare tires" on both sides up front? Does "spare tire" mean space-saver? Does that mean you went out and bought a second spare instead of replacing the tires on the "factory 14" turbo rims"?
I have a NEW used front HOOD ($400) to repair damage AND a left front FENDER ($250), entire piece from a yard but have never installed because with BRA on you can't see damage. Also have HARD TOP ($200) if desired with caddy that is currently protecting interior.
Are all of these prices in addition to the $1400/$3400 you want for the car? If I want everything, is it going to cost me $4250?
WHAT WENT WRONG: as posted on FB fiat spider owners page, though my timing belt and water pump are new, the auxiliary shaft jumped and knocked a hole from inside out drivers side of block. I have sealed this hole in the cast iron block and the car RUNS PERFECT but I can't trust it anymore as a daily driver because to repair this correct it NEEDS A BLOCK. I only drive it around my block now to demonstrate and circulate oil since the jump. I don't have time to repair fully and am hence offering vehicle herein. Chasis is overall in great shape. This is a 100K card and has always been reliable, amazing that it still runs great cause without knockout iron hole covered, you can see shafts turning. It's bezzare but car still wants to fight.
So you mean to tell me that you rear ended a Jeep and mangled the front end but the "chasis is overall in great shape" and you knocked a hole in the engine block but "the car RUNS PERFECT" even though you "only drive it around the block now to demo".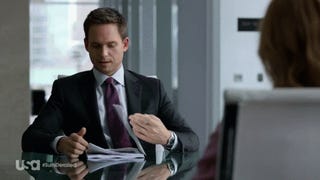 Price is for car with seats. These Recaro model LNA/LNB seats alone cost $2200 each hence I am really not asking anything for car. The seats have no wear. For sale at $2000 complete with Fiat brackets. IF YOU DO NOT WANT THE RECARO SEATS, CALL FOR PRICE WITHOUT THE INTERIOR ($1400). I WILL REMOVE MY BLACK INTERIOR AND SELL WITHOUT. PARTS AND HARD TOP OPTIONAL as listed above. I do not have the old brown seats, never liked them, easy to find and I can provide the orignal mounting brackets. I am 2nd owner. The COWBOYS star logos are MAGNETS and come off easily.
The seats cost you $4400, so you're actually paying me $1000 to take the car with the seats? But if I don't want the seats, you'll rip out the entire interior and all of a sudden you want $1400 for the car you were about to pay me to take?
Sold. NP all day. If I pay you asking price for all of this stuff, will you throw in the "COWBOYS MAGNETS" for free?