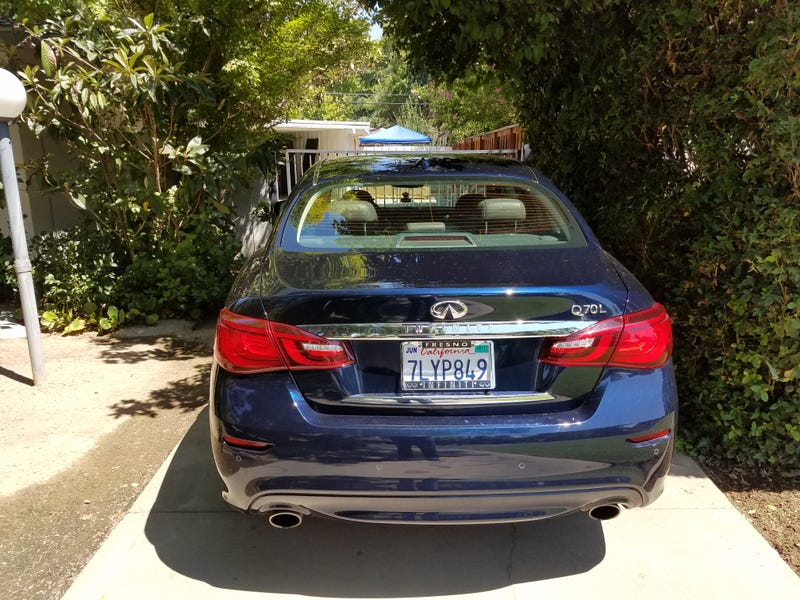 I post a lot about the Sunchaser and the Vespa, but I need to share a little love for my work tool. For some of you, a truck is a tool of your work, but for me, it is this big-ass luxury sedan. As one of my clients put it, "I don't want my attorney pulling up in some hooptie."
It's big. Really big. It is the long wheelbase model, and it feels it. But it feels safe and stable on the road, and eats miles. What I need for my frequent road travel.
Interior is gorgeous and comfortable, and I think the infotainment system is awesome. This is the third car I've had with such a system, and it is by far the best. Sorry, Zoidberg, but the one in the Sienna is shit. I love the dial control and physical buttons.
It looks cool, drives well, and was cheaper than Lexus. I've had it for a year and a half and am really happy with it. We go to Salinas tomorrow.