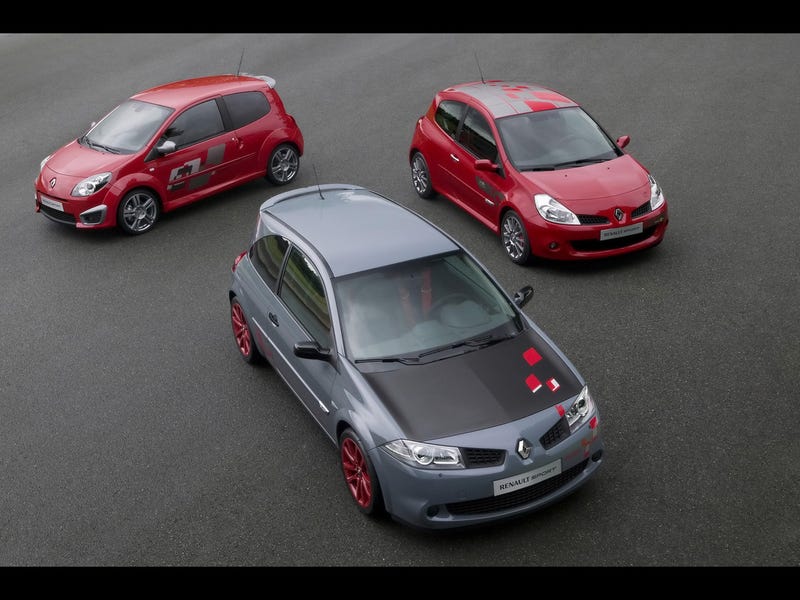 They may not be '70s psychedelic typefaces or cartoon characters, but French hot hatches have had their fair share of OEM graphics on them too, like Renaultsport's exploding chequered flag motif.
Pfft, those guys will never drive for Ferrari...
Oh, and don't forget Citroën!
Peugeot have had some cool stripes on their Rallye versions back in the day, referencing the Peugeot Talbot Sport rally colours. Here's a yellow 205 Rallye.