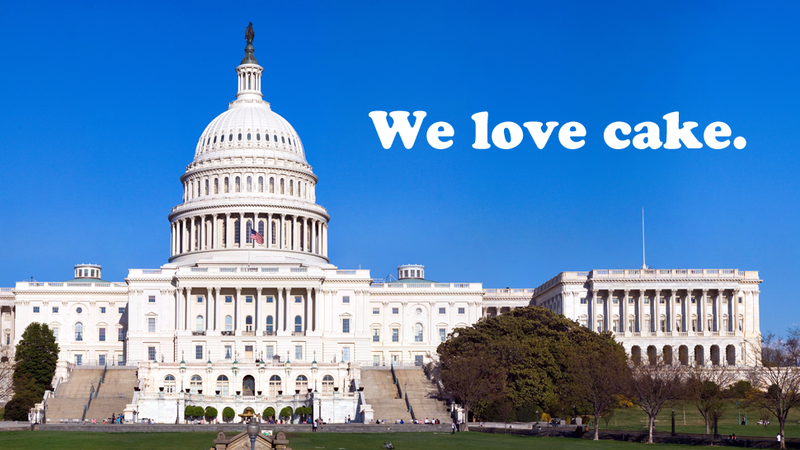 THEY'RE CONGRESS.
There are currently two pieces of legislation pending on Capitol Hill that would exclude certain portions of road from federal interstate vehicle weight limitations. Those roads are located in Mississippi and Wisconsin. For this post we'll focus on Wisconsin.
Yesterday the House of Representatives passed H.R. 2353, which was introduced on June 13, 2013 by Representative Tom Petri (R-WI).
Here is a statement on the passing of the bill from the Congressman's office:
"Washington, D.C.—Today, the U.S. House of Representatives passed a bill introduced by Reps. Tom Petri (R-WI) and Reid Ribble (R-WI), both members of the House Transportation and Infrastructure Committee, to ensure that trucks currently using Highway 41 in Wisconsin will continue to be able to operate on it once the road becomes an Interstate, which is likely to occur early next year.

"I'm pleased we were able to move this important legislation along so that trucks currently using the road can continue to use it once it becomes a part of the Interstate system," said Petri, who is the chairman of the House Highways and Transit Subcommittee. And I'm glad that we have the bipartisan cooperation of the Wisconsin delegation and our two Senators."

Highway 41 is a huge part of our regional economy and millions of dollars in commerce depend on a fully-functioning road," Petri continued. This proposal does not expand truck weights, but simply preserves the status quo so that current commerce is not disrupted."
Reading this you would have thought the federal government marched in and demanded that Highway 41 be converted to an interstate highway. Nope. That wasn't the case at all.
Instead, the state wanted the road converted and in 2005 Rep Petri made it so.
From his own website:
"In 2005, when Rep. Petri was chairman of the House Highways and Transit Subcommittee, he played a key role in having the Highway 41 corridor designated as a future Interstate."
Why the need for the legislation (HR 2353)?
When a road receives Interstate designation it must comply with Interstate size and weight limits (which can differ from state size and weight limits).
Section 127 of Title 23 prescribes commercial vehicle size and weight limits on the Interstate System: 80,000 lbs vehicle weight; 20,000 single axle; 34,000 tandem axle.
Commercial vehicles in Wisconsin are permitted to operate at weights greater than 80,000 pounds on Highway 41 hence the need for the legislative change.
And this is how you can have your cake and eat it too as a member of Congress. This isn't the first time exceptions like this have been made. Title 27 already has interstate exceptions carved out for trucks in Maryland, Pennsylvania and Wisconsin.
The lesson: States can have their pathetic routes and roads converted to beautiful, wider blue-signed INTERSTATE HIGHWAYS and not have to adhere to certain federal safety standards.