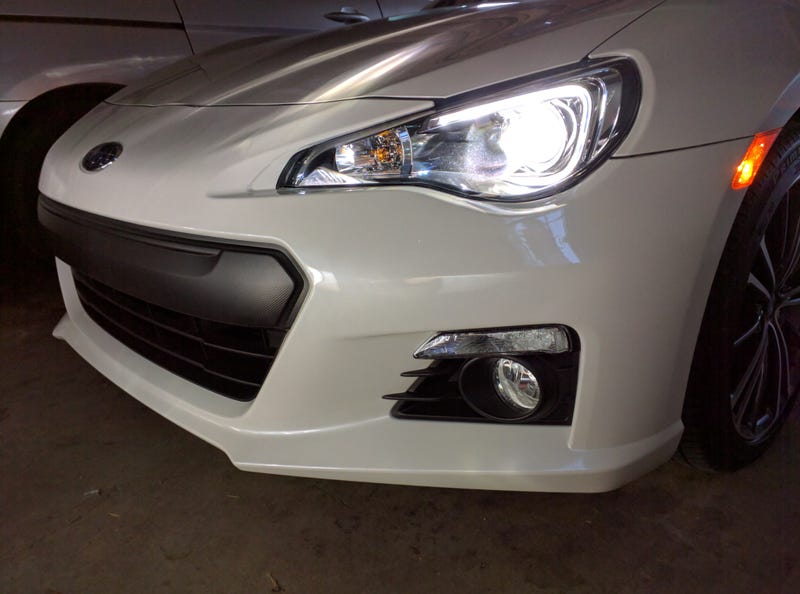 Hello fellow oppos, good news! Recently, I was fortunate enough to finally be able to waltz into a Subaru dealership and say, "I'll have the crystal white pearl BRZ you have over there, good sir!" Well, sort of.
This is my first ever fun car and also my first ever manual car. I've been practicing and it's gone from being "oh my god, this is the scariest drive of my life, what the f*** have I done?!" to, "oh my god I feel like an idiot at the stoplight" to, "I can't wait to get home and practice more!"
So far the cars been pretty cool. Considering I came from an old car all the "common" features are amazing. Keyless access and Bluetooth audio. Even a back-up camera. I can't even. The car's like a spaceship to me! The suspension is quite stiff but in a good way as it's still comfortable on the street. The whole sensory experience is really fun. It makes getting back into my old car seem very tame and isolated. Overall, I'm digging it a lot. And I love staring at it.
To my surprise though, they didn't throw in a free Monster branded flat-billed cap and several vape pens! I could've sworn that was what was in the pleather package they gave me with the keys. Sadly it was just the car's instruction booklets.
Anyways, it's Friday before 'Murica day and I'm waiting for 4pm to get home and enjoy the long weekend so ask me anything.