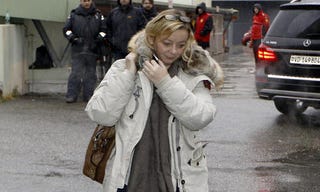 (translated by Google from French)
Since the day of the accident of the driver, December 29, 2013, Sabine Khem, his manager had merely deny any information not formally validated by it. Wednesday it has agreed to publish a concise statement of the family, which wants favorable statement: "There is little encouraging signs. We are and remain confident about the fact that he will get out and he will wake up. We also know that we must remain particularly patient. "
Source: http://sport24.lefigaro.fr/auto-moto/form…
There is hope...