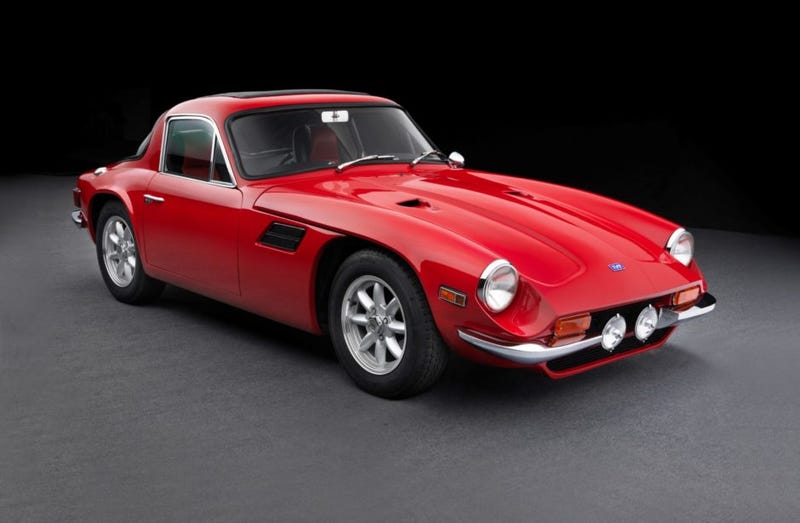 Thanks to ImmoralMinority posting this on my FB page I am not trying to sell a kidney. It isn't my perfect TVR Tuscan MK1 S, but this amazing example of British engineering for sale is a 1974 TVR 2500M.
Seriously if anyone wants to buy a 2006 Pontiac GTO for $20K mine is for sale... To buy this! (I mean it isn't but I would entertain the idea). I would DD this all year long. OMG yes!
A replacement Triumph 2.5-liter inline-six is located behind the front axle and was built for increased performance by Ted Wenz at Savannah Race Engineering. Induction is from foam-capped triple Weber sidedraft carburetors. High-performance ignition and exhaust systems were also installed per the seller.
God damn it is sexy! Someone stop me from making a great decision.