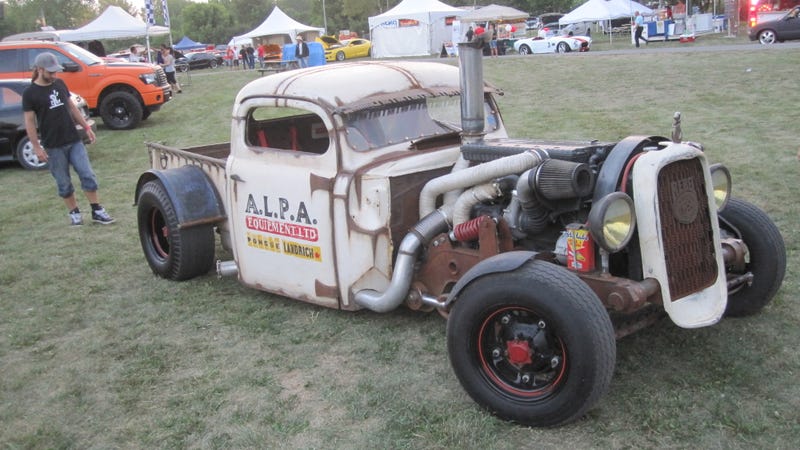 This thing is super awesome! Very very Oppo. Wait it is Oppo? Why? It is just a Rat Rod truck. Why is it special?
Because the heart of this beast is a Mercedes turbo diesel engine. So without further adieu, here are more pictures.
SO COOL!!
Specs:
Engine / Moteur: Mercedes-Benz MB906
Horsepower: 260 HP modified to reach 450 HP
Torque: originally 700 lb-ft modified to reach 1000 lb-ft
The Lumberjack is equipped with an Allison 2000 transmission specially programmed.
Cab / Cabine: 1952 Ford Mercury
Weight / Poids: 4 000 lbs.
Fabrication time / Temps de fabrication: 1 000 hrs.
Conception: Marco Thibeault (Rebel Custom Rods & Motorcycles)
Engineering / Ingénierie: Yves-Michel Thibeault