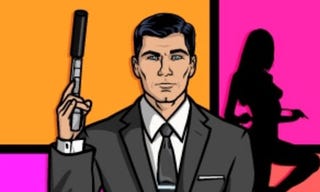 Alright, so there was this remarkably well-written kid's science TV program called Science Court back in the late 90's that I grew up on. And there was this one character named Prof. Parsons, who was the voice of reason and all that crap.
So, it's almost midnight, and of course, what better to do than to watch old episodes on YouTube. So, I begin watching an episode and HOLY MOTHER OF GOD PROF. PARSONS IS VOICED BY H. JON BENJAMIN.
ARCHER USED TO BE A SCIENTIST IN A KID'S TV SHOW.