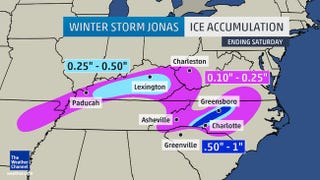 ALL DONE FOR #NOSURVIVORS GOODBYE ALL
But really, people are losing their minds here in Raleigh. While it does say that Central NC will receive the most ice, I honestly don't think it will be as much as Weather Channel predicts.
Then again, I'll be happy if Wake County cancels or delays school. Sleep is priceless.