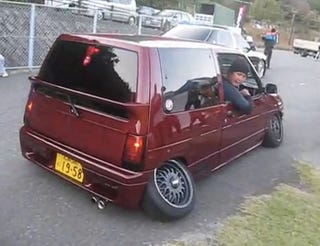 This morning as I was waiting for the light on the exit ramp, I witnessed a kid in a stanced Lexus with stretched tires attempt the turn on the on ramp too fast.
Best described as hilarious, the thin stretched tires on their ridiculously off camber had a contact patch equal to that of a child's stroller. This caused the heavy ass end to wash out. As the driver desperately attempted to correct the wash, the cut springs did their job, and started hopping around as if the springs had been replaced by a pogo stick.
The kid eventually came to a stop without hitting anything and drove on.
BUT PLEASE, PLEASE, PLEASE STOP MAKING STUPID MODIFICATIONS TO YOUR CARS!!!