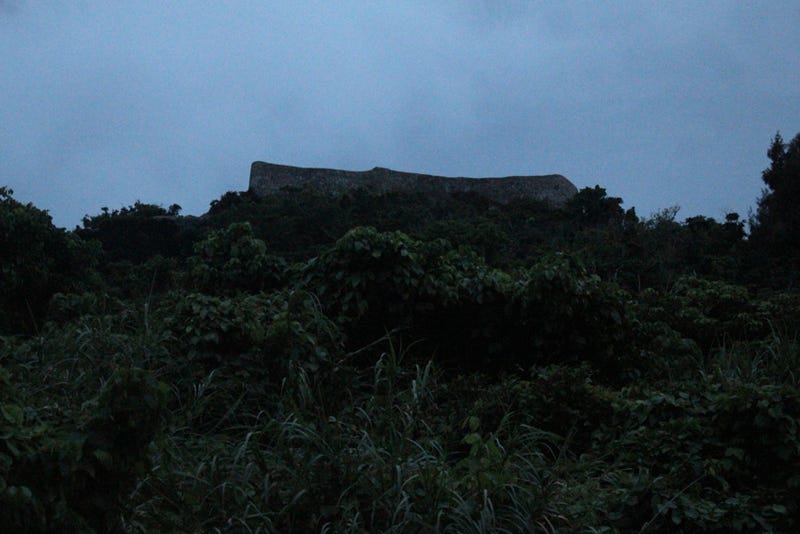 Today my magnificently patient friend and I traveled to the ruins of a 13th century castle by bus. Along the way I spotted some interesting cars.
Katsuren castle sits on a hill high above Uruma, Okinawa. Unlike Naha, Uruma seems to be loaded with interesting cars. Unfortunately, most of them them disappeared before I could snap them with my camera, but I did manage to capture a few before they disappeared from view.
Interesting license plate...
Minis are everywhere. In fact, I think I've seen more in Japan than I saw when I visited Europe ten years ago.
This car had a perfectly insane brother in the garage next to it, but it disappeared from view before I could snap it.
Yes.
Fiat Panda was most unexpected.
It began to pour rain literally just a minute after we had climbed down from the castle and started walking back to the bus stop. I decided to get a better pic of the Daihatsu Midget on my walk back to the hotel from the bus.