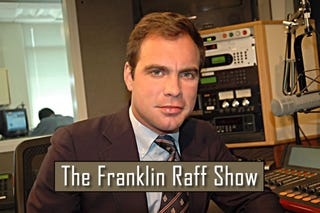 Hey all - I am going to be on the air with Franklin Raff - WCGO Chicago - at 12:25 local time (1:25 Eastern) TODAY. Normally I wouldn't bother announcing something like this. (I do not know if anyone in Chicago will see this.) BUT I am told that you can stream it online.
Click Listen Live. I'm not a tech guy or anything but it worked for me just now. If you miss it, I am going to see if I can record it and I'll consider posting it later. We'll have to see how it goes. They tell me we'll have more than a few minutes so perhaps we can cover some ground. And let's face it - it's either this, election talk, or doing actual work.
The choice is yours.