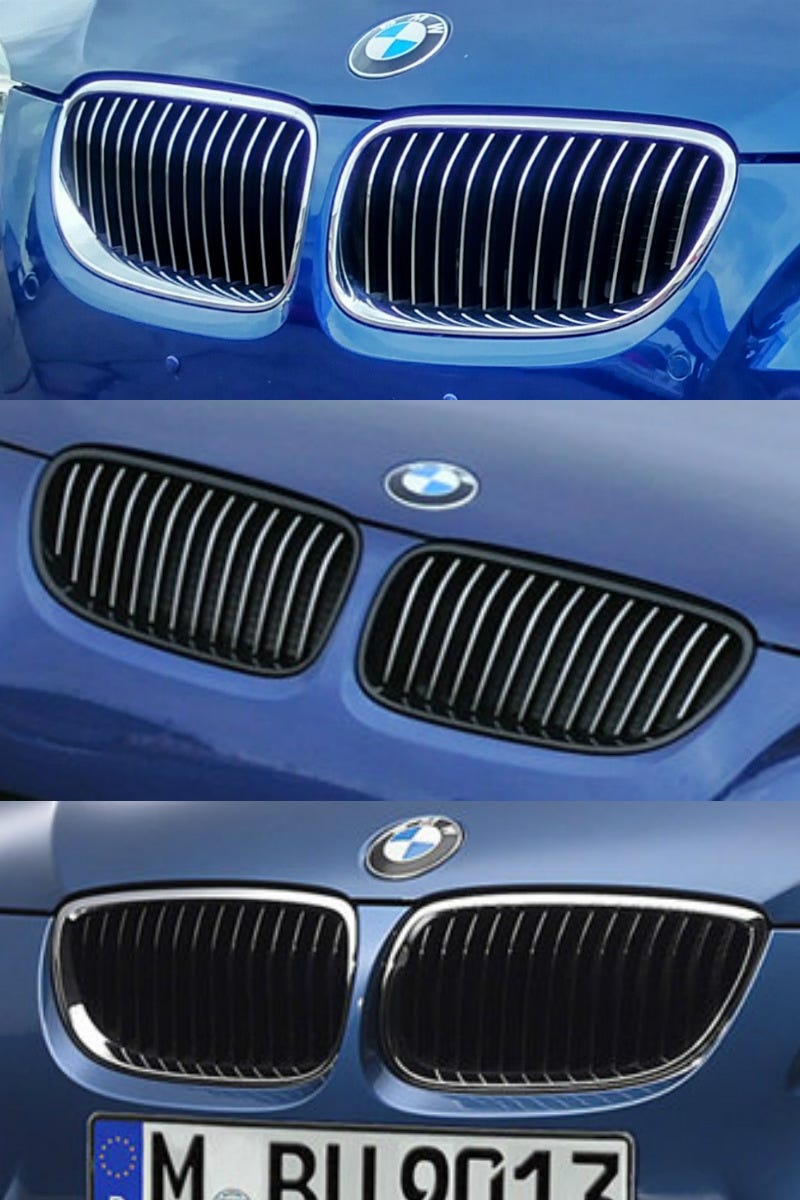 My car, as an M Sport BMW, has the proper gloss black "Shadowline" window trim instead of chrome. But it has all-chrome kidney grilles. I don't mind how they look, but I'm tempted to change them on account of proper sporty BMWs are kind of expected to have dark kidney grilles.
The thing is, I don't want an all-black grille on my LeMans Blue car, it's not enough contrast with the paint. I actually don't mind how the grille looks, and now with the awful xDrive wheel gap eliminated I'm very happy with how the car looks:
But this is about grilles! There are a couple options I've thought about.
335is grilles: gloss black border and slats, with chrome on the front of the slats
M3 style grilles: chrome border with gloss black slats. The M3 grilles are shaped differently so I'd have to get M3 style to fit my car, or maybe try to take apart my grilles and paint the slats gloss black.
I'm leaning toward going M3 style, but I'm curious to see the prevailing Oppopinion on this. Vote away!