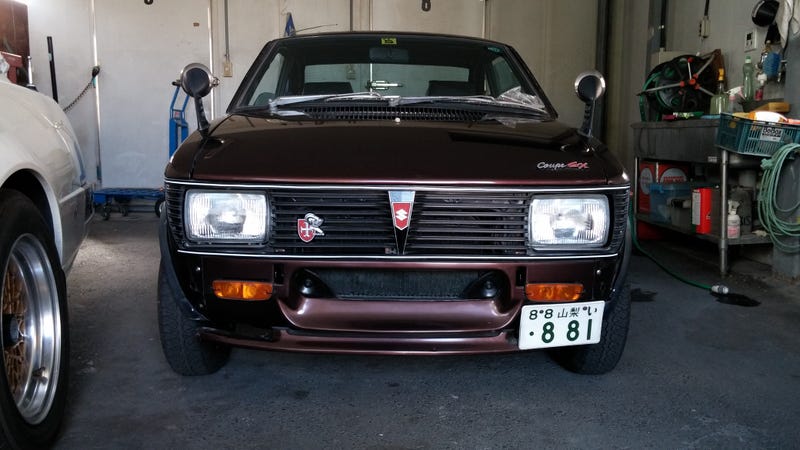 Occasionally, my host family would pull off at a random garage or warehouse, a man with a huge smile on his face would come out, and they'd show me some crazy cool or rare piece of J Tin. In this case, it was because of this Z31 (they knew I love Fairladys)
AAlso sorry for not making a huge post about Japan yet (I have so much to post). My laptop is no longer with us and it sucks to post on mobile.
It's a slicktop, 2+2 turbo (a combo never seen in the US)
It's garage mate was pretty cool too. Let's see if anyone can identify it...
Oooh yeah, it only had 60k KMs too