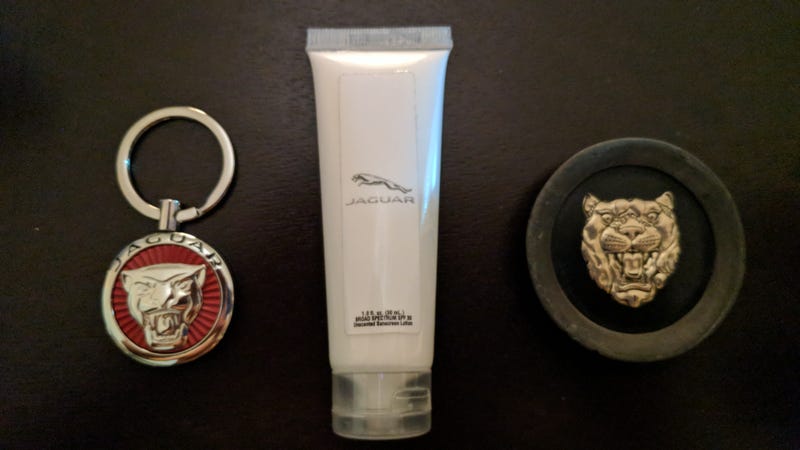 Yes. That's a Jaguar Broad Spectrum SPF 30 Unscented Sunscreen Lotion. What is the oddest car manufacturer-supplied merchandise you have?
I got this at Cannery Row during Monterey car week, where Jaguar put up a nice display and gave me "swag" in exchange for a survey. Its the lowest price I've been paid to give out my personal information.
The center cap is from a poor XJS.