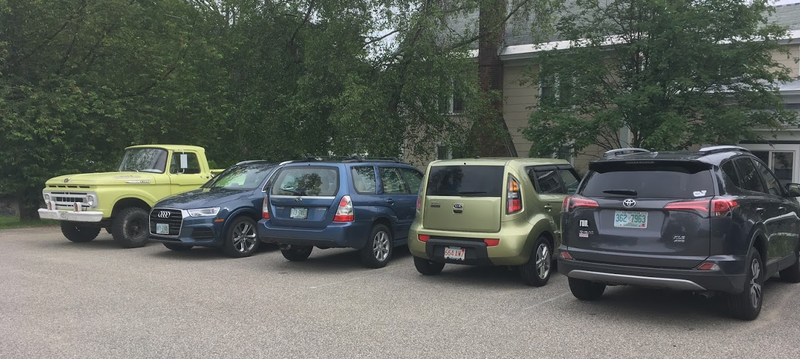 Since we have a nanny for the summer, I'm able to drive the truck to work every day since I don't need to haul two kids with me. I've been thoroughly enjoying parking it at work among all the normal cars.

But it's also been running... poorly. Like, it gets around OK but stutters a lot and generally seems down on power. But it wouldn't cut out while climbing a big hill or anything, so I thought ignition rather than fuel. Time for a simple tune-up. Cap, rotor, points, and check spark plug gap. WOW does it run better now! I can't wait to drive it tomorrow. When I finally got the point gap right, a simple bump of the key got it running and it idled perfectly. I forget sometimes, the value of a simple tune-up on an older engine like this.

I will say one thing. Dear Ford, why did you put the distributor in the rear of this engine? I so miss the front-distributor 302/351 that I'm used to. Climbing up and into the engine bay 50 times tonight was a real treat. On the other hand, I spent $30 to make the truck run 100% better.