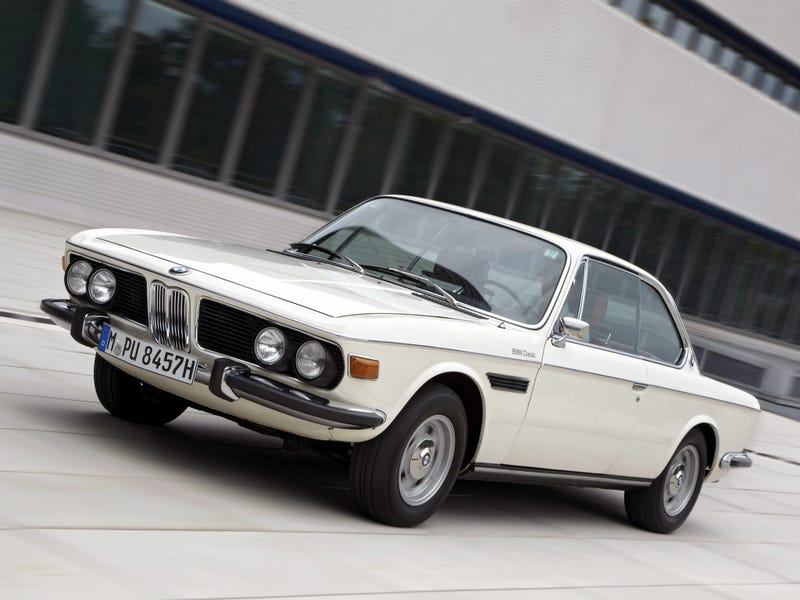 Pictured: Not the actual car....yet
Like some bored people, I find myself on Wikipedia and search for random things. Like most of the time, you might find yourself starting off with one article and the next thing you know, you're now reading a different article that had absolutely nothing to do with the first one you read. When I somehow landed on the page about the BMW E9, I stumbled upon this:
Yup, the sales chart. One model in particular caught my eye. In a big, fat single digit number, there it was. In 1972, there were two left hand drive 3.0 CSiA's made. Nothing after that. Was this for real? Did someone hack the E9's page for giggles? It was time to Google. A quick search brought me to page in E9coupe.com and the thread started innocently.
Turns out, the two 3.0 CSiA's were test cars and thought to have been never been sold to the market. How those two slipped is a mystery.
Now, the original poster contacted BMW and did confirm the that he does indeed have the one of two models ever made. If true, then the world was about to lose a very rare car. Amazing how a car that was about to be chopped up would be one that's rarer than the coveted CSL.
Now, this thread is about fours years old already. I don't see any updates on it and that was the only page that really provided answers. With this being the internet, I still hold a degree of skepticism about this amazing discovery. Did the OP really contact BMW? Did BMW really confirm the VIN on the car? If it's true, this 3.0 CSiA is perhaps one of the most amazing accidental discoveries of this decade. If anyone has a lead on this, let everyone know!
(Original thread from e9coupe.com here )