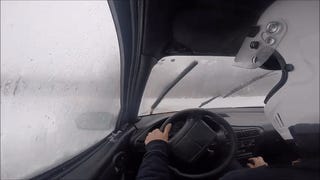 I went Rallycrossing again with the Sports Car Club in Iowa last Sunday. The $500 craigslist car came in 1st in stock FWD class by 29 seconds!
It was pretty horrid conditions but that's where the fun begins!
I almost decided to skip out since the roads to the event were dicey at best but my racing soul told me to suck it up and do what I was born to do. I just got a pair of Goodyear Ultra Grip Winters up front, they truly live up to their namesake.
I made it, emptied my car of its crap and passed tech.
I did corner work until my heat came up and staged myself until showtime.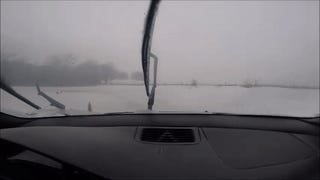 From there, it's just tearing up the rally course until I get all my runs in. Now having winter tires up front and street all seasons in back made for some weird handling imbalances that is an acquired taste. Business in front, party in the back, amirite guys!
It's always nice to see a good mix of cars out there playing in the snow.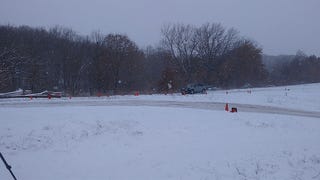 Like this Toyota Rav4 with a home built Frankenstein turbo sticking out the hood.
Overall my $500 craigslist car finished mid pack in raw final times beating out some arguably better AWD cars. We all had fun, and you can't put a time on that.
My natural environment is an asphalt track so I'm very rough around the edges when it comes to Rallying skills. Every race is just another opportunity to improve it. I'm hoping fly out to DirtFish rally school for a day come summertime to hone in on some techniques. Thanks for reading!