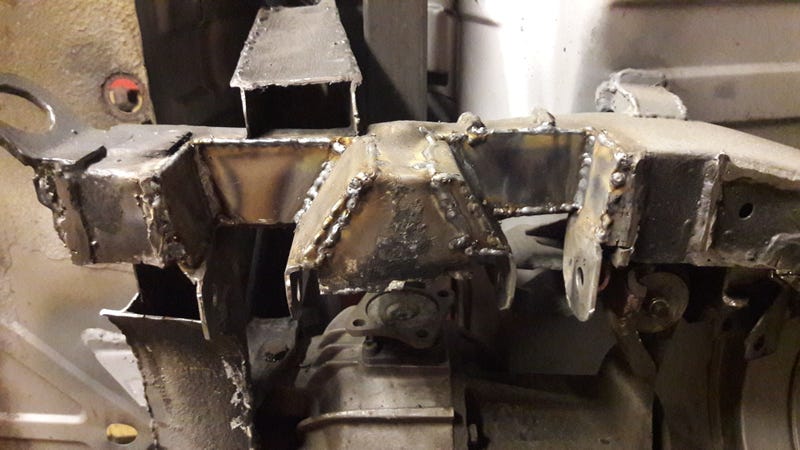 The other side is halfway there, but i've run out of old mounting plates to repurpose so i've got to make some more.
This definitely isn't a modification for a standard non-unibody car. The box section's down to 1" in height in places.
I've also gone to a little over max droop and it looks like it'll be tricky to weld a plate over the underside and still keep decent ground clearance. I might wait for the dry-fit and check it with actual max droop before boxing in the underside.