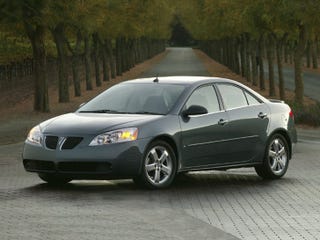 As of April 1st, Ontario eliminated the fee for an emissions test at renewals.
They came up with a website, where you can enter your plate or VIN to check your if you're eligible.
http://www.driveclean.ene.gov.on.ca/ONPublicWeb/pages/vir/vehSearch.jsf?LOCALE=en_CA
It can even pull up reports for the past tests that you did. Interestingly, you can enter any plate or VIN, there's no additional identification checks needed. So I thought I'd run my old G6's VIN.
Apparently Sharon's having a good life somewhere up in north now with an old veteran, at least that's what the last emissions check showed...