Somehow I'm now the owner of a moderately broken 1990s luxury rear-wheel drive sports sedan. Whoopsie!
A good deal of my free time is spent searching for cars from the '80s and '90s, especially vehicles that are obscure, forgotten, or maybe just didn't sell very well. The Lexus GS300 isn't exactly obscure, however looking back at sales figures you'll find this first generation wasn't exactly flying off showroom floors. Perhaps that's why you just don't see very many of these anymore.
When I came across this relatively clean 1994 GS300 for sale, the nostalgia center of my brain took over and I had to grab it! Though once in my possession, the seemingly reasonable $600 purchase price started to feel a bit steep the more I learned about the car. The vehicle had been sitting since 2016, so there are a few issues lurking with the 2JZ-GE inline six. I've already replaced several parts but it's still not running right.

I wish the nostalgia center of my brain would realize that I don't really need another project, but I guess that's what I now have!
G/O Media may get a commission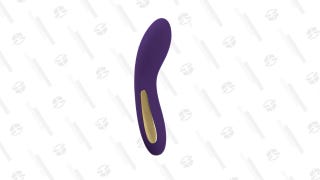 Aurora by Bellesa
Do you have a project car that you shouldn't have purchased? (I will admit I have more than I should...)
Please feel free to check out the video with my new GS300 here!