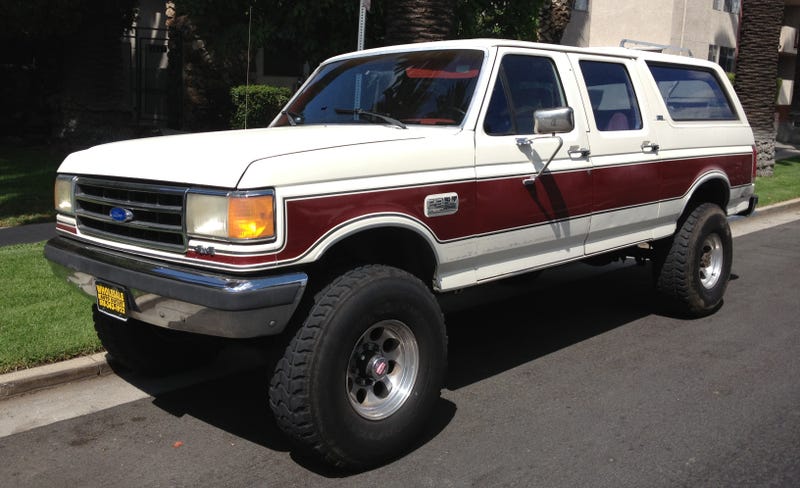 It's a four door Bronco! aka the C350 from Centurion. It's basically an F350 four door Bronco...with a 460 V8, and 4 wheel drive! Badass. Definitely a major change from the slammed Miata I was driving previously...
If you don't know anything about them, these crazy conversions were made by a company called Centurion. It has an F350 frame and running gear, with an F350 crew cab welded to the back half of a Bronco sitting on top. Yes, the roof still comes off! I haven't taken it off yet, and I really want to put a soft top on it eventually.
It's in great shape. Odometer says about 83k miles, and while it could have turned over, I don't think it has. It's been in southern California it's whole life, and the interior has held up remarkably well. Seats 8! It purrs like a kitten too...need to get some glasspacks on it to fix that.
So what say you Oppo? Cool or not cool?