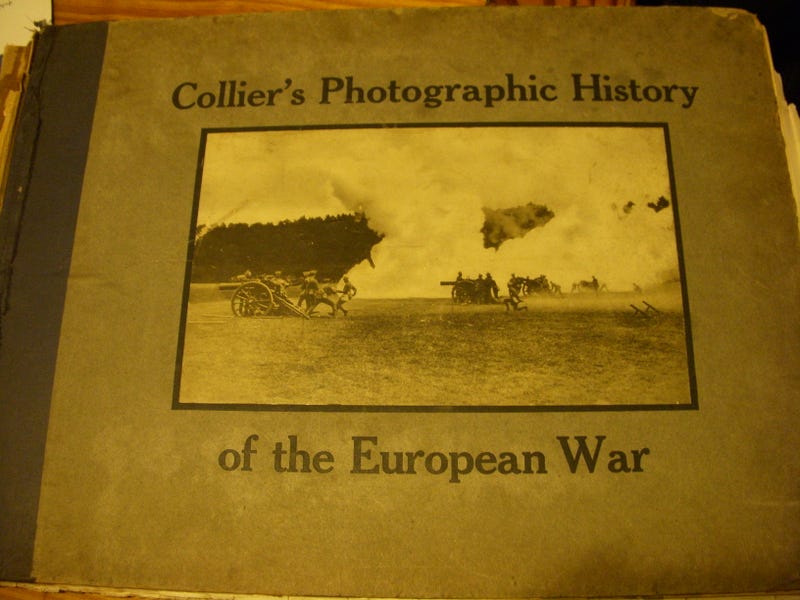 I have these two old books that are in pretty horrendous condition. Would it be heresy to dismantle and scan all the images. I figure it would be a better way to preserve them since they really are falling to pieces. This first one is from 1915 before it had escalated to the Great War.
This is from 1904.
To give an idea of the condition. Both covers are completely detached, but most pages are still bound, though a lot of them are torn or crumbling.
Some pics from inside.