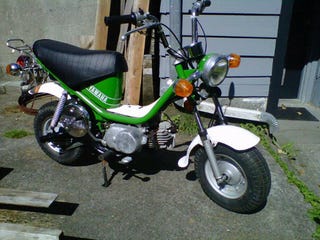 I found a Yamaha Chappy 80 project for $250. No Title/Not Running.
The guy is firm on his price which is about $50 more than I'd feel comfortable with.
The No Title part is what's stopping me right now. But it still seems like a good deal and that's where I'm stuck.