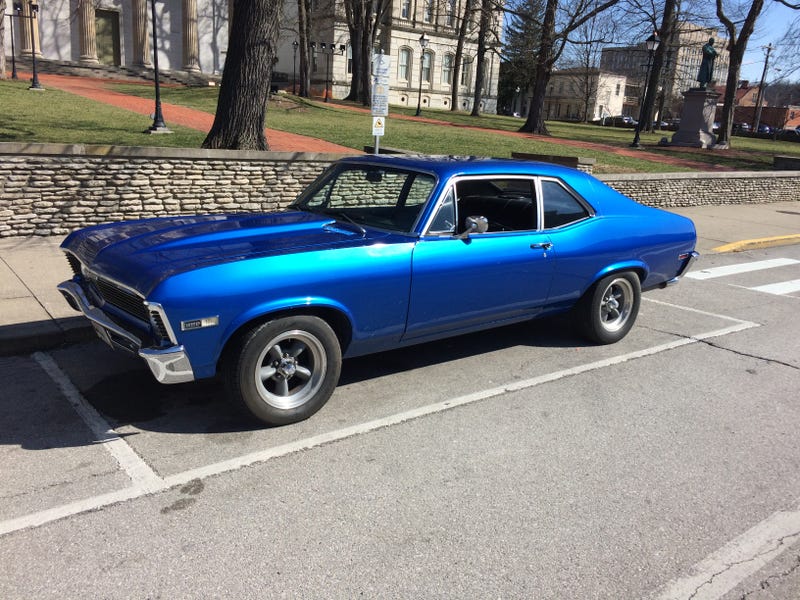 This is my dad's 1971 Chevrolet Nova. It has a warmed over 396 (now 409) backed by some automatic. After years of debate of what constitutes "blue" with me, he settled on WRC blue mica with a purple pearlescent clear coat.
The car is a handful with its vague suggestion of steering and braking, intentionally rough shifting and a throttle pedal that behaves more like a switch than a pedal. Even in everyday driving, a sharp turn is a delicate balance of carrying speed, steering input and readjustment and finally patience.
It's not my cool, but it was his cool. And that's cool.