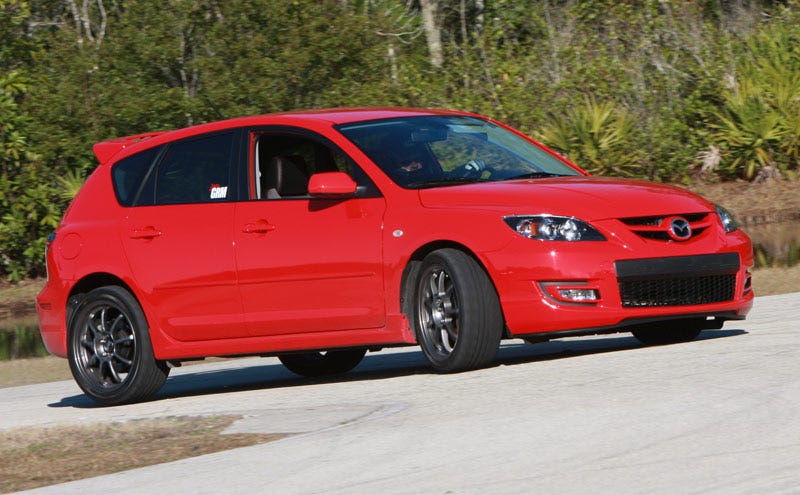 My Miata is soon to be crossing over 200k miles, I'm planning to be living in a new place (Los Angeles), and I will have a traffic free 30-40 mile commute (one way). So I am definitely thinking about picking up another vehicle to use as a daily driver. 100% keeping my Miata and continuing to modify it and also will still often drive it to work. But having a second car will be very nice to have. It also would be fun to try something different for a bit while still having the Miata to cruise around and autocross with. Anyways, I have come up with a list of my requirements and some cars I have already been looking into. These fall inside my budget in varying conditions but I also am curious for more suggestions that I might like. My "Used model options" are roughly ordered from most to least preference. I'd rank an Integra GSR higher but I am so worried of it being stolen.

Main use will be driving on the highway to and from work as well as going up to ski mountains (I'll get a set of M+S all seasons and chains for the winter time).

Absolute Requirements / Must Have
Manual Transmission
Roof (no convertible - thats what my Miata is for)
Less than 200k miles
$12k or less in cash (or as a max downpayment)
Air conditioning
Any color but gray/silver

Preferred Requirements
No loans
Sub $8k final cost
Less than 150k miles
Hatchback or Coupe
Ability to mount a luggage roof rack or easily fit 2 sets of skis and a passenger inside
Manageable repair costs and easy to work on myself
Small size vehicle
Somewhat fast (just needs to be faster than my Miata lol)
DO NOT care about
Gas Mileage
Usable Back seat
Comfort
Used Model Options
2007-2009 Mazda Mazdaspeed 3
2002-2003, 2004-2005, 2006-2007 Subaru WRX (hatch/wagon)
2002-2003, 2004-2005, 2006-2007 Subaru WRX (sedan)
2001-2005 Honda Civic Si (hatch)
2006-2011 Honda Civic Si (coupe)
2002-2006 Acura RSX-Type S
1994-2001 Acura Integra GSR (coupe)
1991-2000 Lexus SC300
1998-2005 Lexus IS300
New Model Options
Ford Focus ST
Ford Fiesta ST
Other things to Consider
FRS/BRZ
Mustang (Ecoboost or 5.0)
Used FoST/FiST
Cayman
MR2
E46 M3, E39 M5
I've got some time still until I move so I am not seriously considering options yet. Also, I will gladly daily my Miata indefinitely anyways so I will take some time to save up. Might be worth it to save up for that M5 I always wanted.
Keep in mind, I consider my Miata to be quite practical in terms of storage capacity. And I thought the FRS was a minivan in terms of how much space inside I had. So I definitely dont need something SUPER practical. I hope to keep the car for a few years with minimal mods.