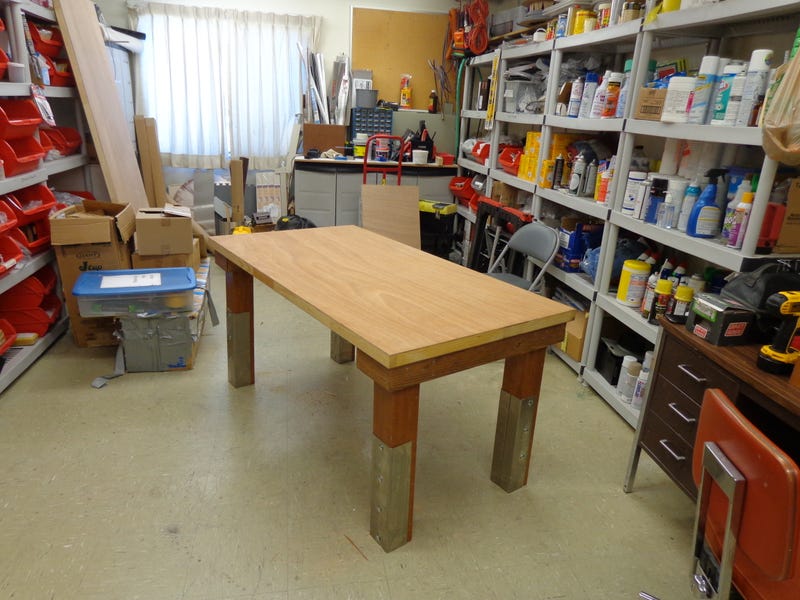 Pardon the messy workroom
For this project, I used 2 8' 2x4 studs, the equivalent of 2 4x4s (I scored some workbench legs at a garage sale) and a solid core unfinished mahogany door.
I cut one end off of the door, so I ended up with I ended up with a 65" by 32" slab.
Here it is, after a coat of stain, alongside the other finished pieces.
Work in progress- Thank god for the building loaning me their tools (seriously?!? 2 DeWalts?) Also, random maintenance person belly.
In case of emergency, this fucker will also function as a bomb shelter. I weigh over 250lbs(ya I know, I'm doing something about it) and I can jump up and down on it and shake it. It barely moves.