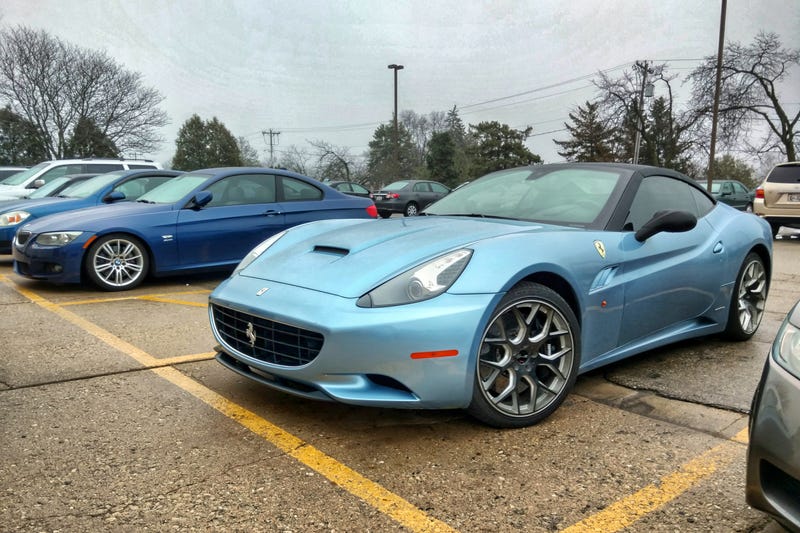 So here's a metallic powder blue Ferrari California that parked next to me yesterday and is basically the same color as the Dodge Aries K that my grandpa drove in the 80s.
Also yesterday, I read this article about President Obama, and then last night I had a dream where I was at the weird-shaped parking lot behind this pizza place. I ran into Obama who was dressed like the picture in the article, and driving a sky blue '57 Chevy. We talked about how I was going to fix healthcare, and then when he went to leave, somehow he was on a powder blue Harley with orange flames that kind of made it look like Gulf livery.
Dreams are weird, man.