Or at least what I think is Impossible!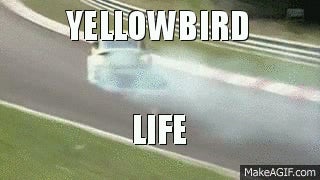 I'm gonna take a stock CTR Yellowbird and do the Nurburgring in under 8 minutes on Fourza! Mind you, doing it in less than 10 minutes is near impossible for me to do. But I'm gonna make this happen!
As such, here is the all new "Yellowbird Life" .gif! and here's the video of the original CTR doing a lap; hank you Stefan Roser!
Edit: I did a lap and my fastest is 9:38.6