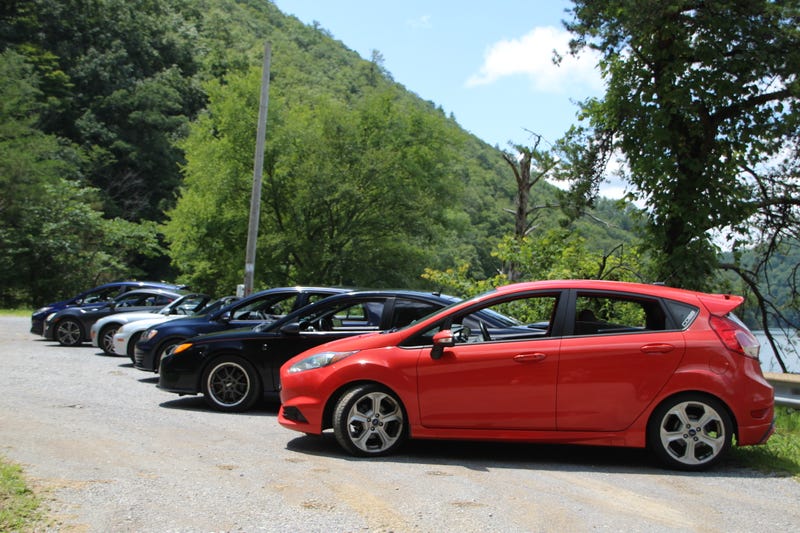 From right to left: Ike, Donnie(I don't know if he posts on either Oppos, but Ike knows him, also, he is awesome because he actually comes prepared with tools unlike me), LimitedTimeOnly, Daender, Thomas(he lurks and sometimes comments here, he needs posting privileges, he took an S600 on the 'Ring), Josh(Jalopnik commenter, lurker. He actually overheard us talking during supper and we invited him to come along), and me.
We had a ton of fun, and again, thanks Ike!
(That KTM has left hand controls only, because the rider can only use one arm. Peter can confirm this guy is a beast)
Wheels Through Time dump later.