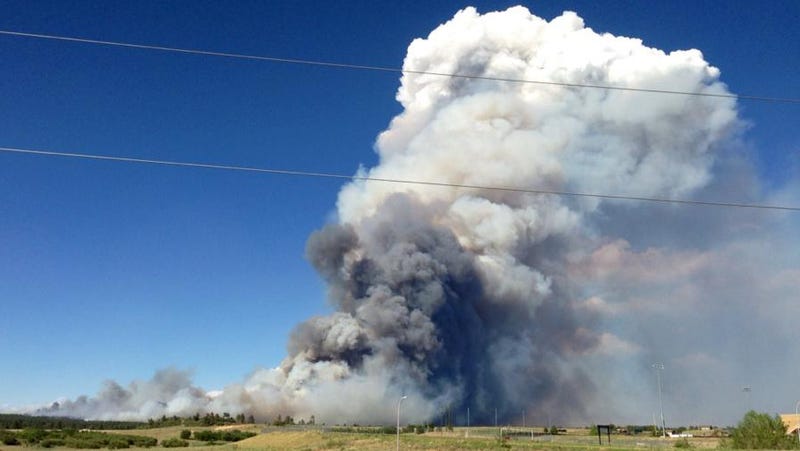 I'm traveling, in Hawaii for my job, but at home this is what my wife was seeing from our house. As I type this, she is waiting in a line to get gasoline for our car and is evacuating to Denver. It was a heart wrenching moment to be discussing what goes with her and what gets left behind to potentially be lost in a house fire. Your prayers and thoughts for my family and my neighbors would be greatly appreciated.
UPDATE: **BREAKING NEWS** El Paso County Sheriff Terry Maketa: The Black Forest fire evacuation area covers 94,000 acres. 360 homes have been destroyed; thus becoming the worst devastating wildfire in Colorado history. - PC
This picture and the one above are from our bedroom window. Scary thought. Around 100 homes have been damaged or lost so far. The fire grew from 400 acres this morning and is around 8,000 acres at this point.
Meanwhile, I'm here: