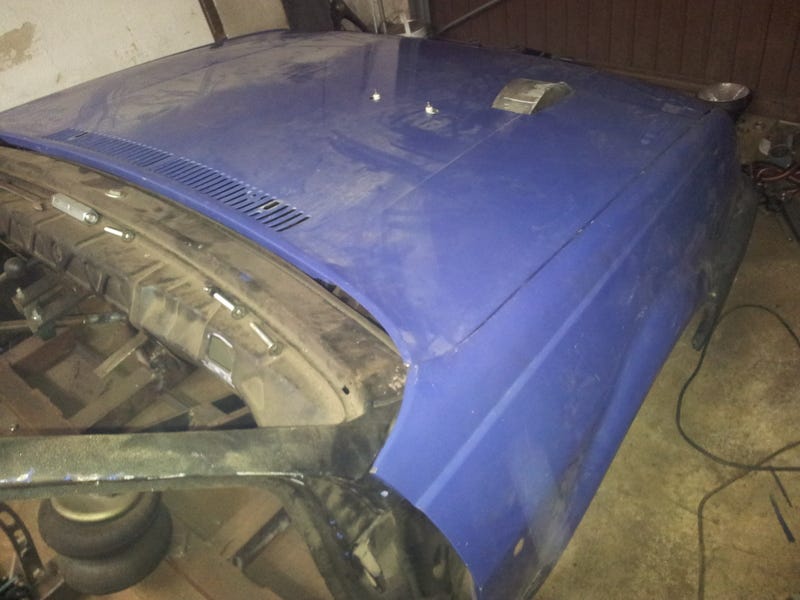 Yes, those are spark plugs through the hood.
1. Do not install major electrical components outside of the vehicle.
Extremely unsafe (duh), and do you really want a homemade cobalt when it rains?
2. Do not, I REPEAT, do not use the leveler you bought at home depot to determine where your hood goes.
It's supposed to line up with your body lines, it's not a picnic table.
3. No explanation needed.
Seriously? This is a car, not a school art project.
4. Don't put fuel and starters beside each other.
Baby ferrari.
5. A roof is not a bed frame.
Wood is not an acceptable building material for cars unless you build cars in the english countryside.
Build. Honestly, this is the worst I've seen since the guy using bolts as camber plate spacers.