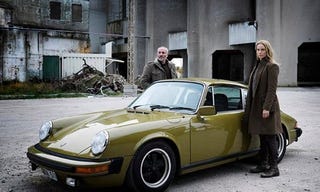 She drives a brown 911s
She's a detective
She's got aspergers/autism, so she's very logical and rational - adorably so!
She's super hot!
And the show Bron/Broen (The Bridge) is fantastic too. If you've ever watched The Killing (Forbrydelsen, not the remake) that's most comparable to this but they're really quite different! Her partner's great too, and it's a good insight into Denmark and Sweden and police work as well.
Watched the first 4 episodes so far, now I need to go back to it!