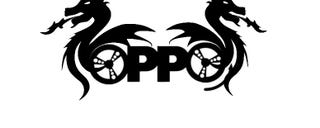 Oppo meet update!
Confirmed dates, room cost and I need a little bit of help.
The details
August 10-12th Fontana Village and Resorts
$260 per room for the weekend (Friday night / Saturday night) $130 for just Saturday
On the evening of the 11th we will have a car show, as well as a banquet!
I need some help with setting up the rest of the weekend, the current plan is to collect $20-$25 from everyone to get t-shirts / stickers and other goodies; any money left over will go to a charity. ( I'll have more info on who that is soon)
There will be at least one hiking meet up (if that's your thing). Some sight seeing and of course a ride or two around the dragon.
Things I need help with
I need sponsor/prize ideas, do you make t- shirts/ stickers that would be a big help! Are you a dragon regular and know the area well? I need you help setting up some events!
How to get a room under the special price. "Guests will just call in to 828-498-2211 and tell the reservation staff they want to make a reservation with "Oppositlock Car Group 2018" as that is what the block is under. Everyone making reservations will need to be linked to that group." - per the nice lady at Fontana
Can't afford $260? There are camping locations on site. We don't have a special rate for those, but if you get one, make sure they know your part of the group (it helps with the banquet hall reservation)
If you reserve let me know!
Thanks everyone let's make this a great event!